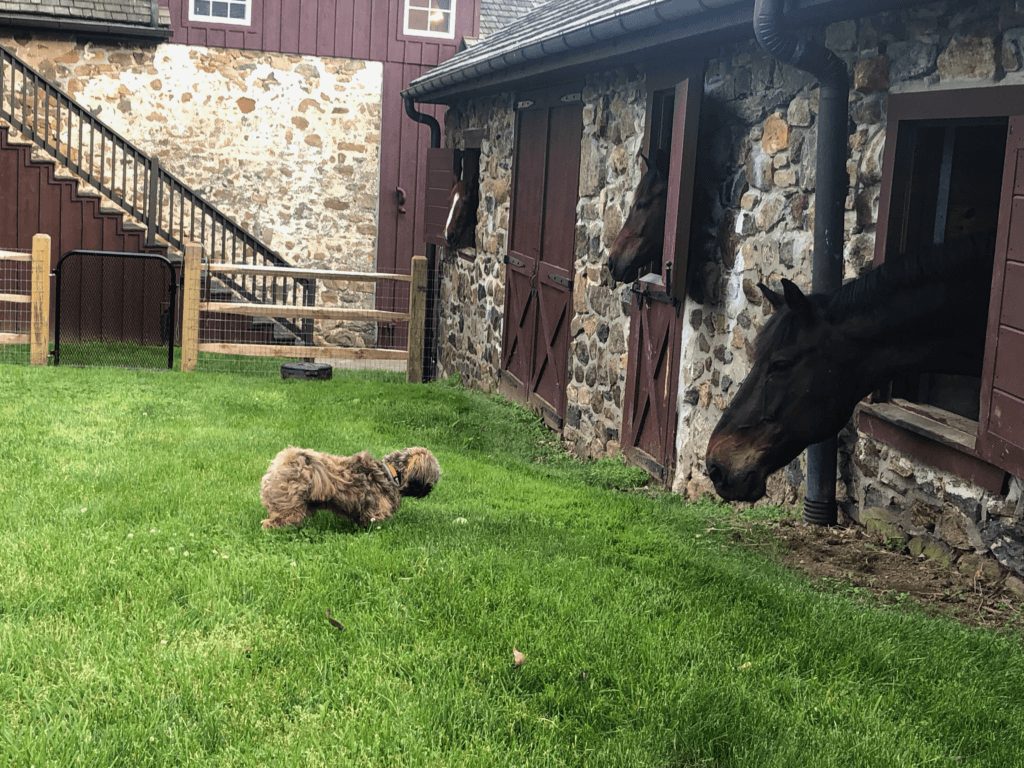 Devine Equestrian offers full-care board services so that you can be confident that your horse gets the personal attention, balanced diet, and high quality of care that he or she needs to perform their best.
Our full-care service includes:
Personalized mix of grain and supplements given twice a day. Cost of grain up to four pounds/day is included in standard monthly fee, supplements provided by owners.  Additional grain can be provided at the owner's expense.
Top-tier locally sourced free choice hay.
Stalls are mucked and water buckets are cleaned and refilled every day.
Stalls are comfortably bed on wood pellet bedding.
Daily turnout, weather permitting.  Horses are typically turned out individually or as a pair.
Holding for regular vet and farrier appointments.  Holding for extra appointments and emergency calls is available at an additional cost.
Blanketing.
Additionally, full-care boarding customers can add the following services:
Grooming, clipping, and braiding.
Follow-up medical/wound and rehab care.
Wrapping
Hand-walking
Lunging, long-lining, and training rides
Veterinary care is provided by Alliance Equine Health Care
Farrier services provided by Anvil 96 LLC