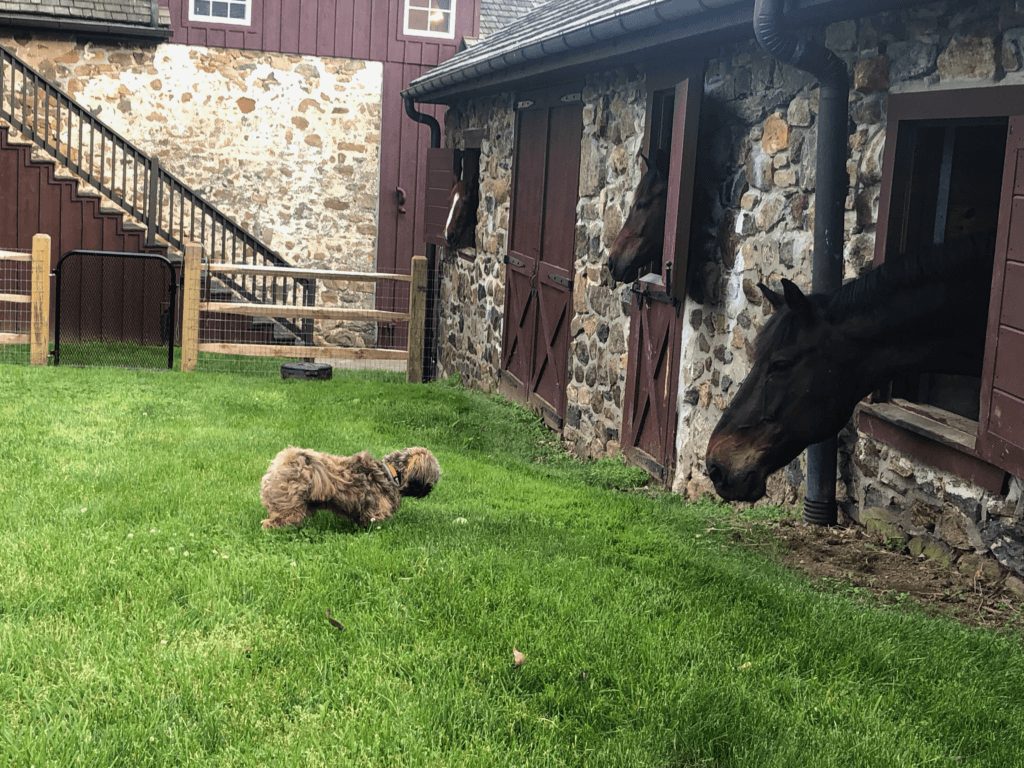 Devine Equestrian offers full-care board services so that you can be confident that your horse gets the personal attention, balanced diet, and high quality of care that he or she needs to perform their best.
Our full-care service includes:
Personalized mix of grain and supplements given twice a day. Cost of grain is included in standard monthly fee, supplements provided by owners.
Top-tier locally sourced hay.
Stalls are mucked and water buckets are cleaned and refilled every day.
Lots of high quality, pelleted bedding.
Additionally, full-care boarding customers can add the following services:
Grooming, clipping, and braiding.
Topical, oral, subcutaneous, intramuscular, intravenous medications provided by you administered by staff as required.
Wrapping
Hand-walking
Lunging, long-lining, and training rides